In the beginning, our production only included the classical Langa wines such as Dolcetto d'Alba, Barbera d'Alba and Barolo, which, over the course of the years, have been flanked by other Langhe wines, new reds, a rosé and a white wine.

NEBBIOLO
Nebbiolo is considered to be one of the most prestigious vines, suitable for making high quality aged wines.
It is thought that the term 'nebbiolo' derives from the word 'nebbia' (fog), as, on the one hand, it describes the grapes which are dark with a pale 'foggy' coat and, on the other hand, it indicates that as the grapes ripen so late, they are often picked in the autumnal fog.
Thanks to its fruition of properties, the Nebbiolo vine produces grapes of the highest quality, resulting in a wine that is well-balanced between colour, body, acidity, persistent and volatile aromas and alcoholic strength.
By definition, it is suitable for ageing and has stable aromas and colour. The main wines produced are Nebbiolo wine and the famous Barolo wine.
DOLCETTO
Dolcetto is one of the most known Italian red wines and it's mainly cultivated in Piedmont.
The region boasts thirteen Dolcetto denominations: the Dolcetto d'Alba denomination is not only the most recognized but also the most consistent for the amount of bottles produced every year. It is most appreciated in the north-west of Italy, where about 80% is drunk. This wine, however, deserves a more extended recognition, made difficult by its name (which sometimes is misinterpreted as "dolcetto= sweet wine") and by the fact that it belongs to a category of wines that have many competitors on the international market.
Dolcetto d'Alba is a wine that is characterized by its fragrance and freshness: it has a ruby-red colour with hues of violet, with a fresh, very fruity fragrance and a totally dry, rich and harmonious flavour that leaves a lingering aroma of tangy almond. It is a wine that preserves its dry flavour, so typical of red wines enhanced by the tannins. Ideally paired with starters, vegetables, cold meats, legume-based soups, risottos, ravioli, and also beef and veal.
BARBERA
Barbera, is a typical Piedmontese wine that can be drunk in its younger version without any form of ageing or in its more superior versions where it is put to stand for several years.
It is a particularly elegant, full-bodied rich wine, much appreciated on an international scale. For decades, Barbera has represented the typical red table wine, originally sort after by the Piedmontese and Lombardy wine drinkers, to then spread throughout the whole of Italy.
Today, Barbera d'Alba is considered a prestigious wine that is rich in colour (ruby- purple), has a rich and varied fragrance with notes of fruit that recall blackberries, cherries, strawberries and wild berry jam, added to spicy notes of cinnamon, vanilla and green pepper. Its deep, full and robust flavour, softens the acidity which is so typical of this vine. It can be aged in stainless-steel vats, in the bottle or in wood. It is best paired with typical Piedmontese dishes such as roasts and risottos.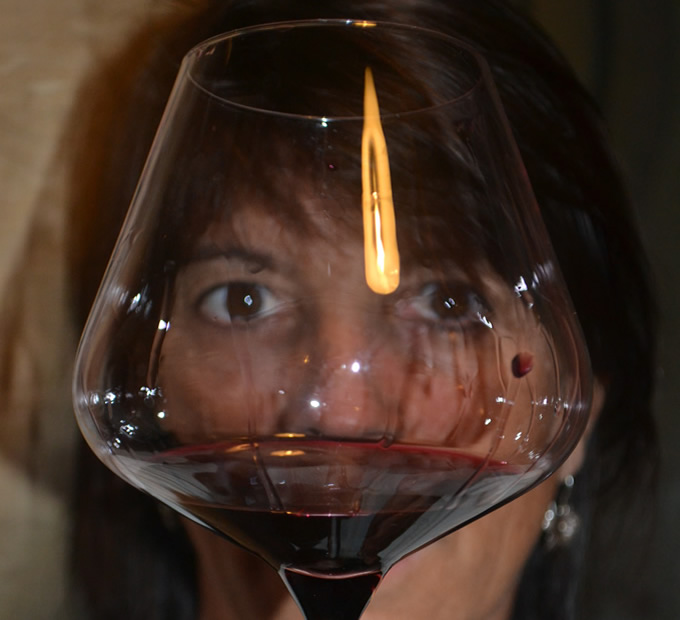 LANGHE ROSATO AND LANGHE BIANCO
Langhe Rosato (rosè wine), and Langhe Bianco (white wine) are wines that were conceived thanks to the Langa and Roero wine-growers following the practical tradition of selecting the grapes, depending on their quality, in their own vineyards. Due to their noble characteristics, these wines have been able, over the years, to create important niches in the world-wide market, making it possible for the Langhe wines, produced with autochthonous grapes, to obtain a denomination of origin.
Regarding the context of the DOC Langhe, it is worth underlining that these two particular wines, that have no special mention relating to the actual vine, can be produced with purely Langhe grapes, or blended with other grapes. This possibility has stimulated wine growers to produce the so called "company wines".
The denomination Langhe summarises in a nut shell the territory's viticultural vocation, which is extremely varied and dynamic, therefore offering a wide range of vines and types of wines. The Langa area boasts an uncommon variation of soil, which is unknown to any other Italian (and possibly in the world too) vine-growing area. The fact that the soil has so many different characteristics, among which, calcareous, sandy, clayey, rich in marl, all mixed together in a unique way, justifies the elevated number of vines that have been cultivated here.
ALBAROSSA
The Albarossa vine is obtained by crossing Chatus (Nebbiolo di Dronero) x Barbera, which gives origin to wines with an elevated alcoholic content and the smoothness of an intense polyphenol component (which never shows any signs of astringency), to contribute to the maintenance of a sustained acidity. The result is a wine of a deep ruby-red colour, with hues of violet, and a rich, complex bouquet where the perception of fruit prevails over the floral traces, accompanied by a spicy component (tobacco). Thanks to an elevated alcoholic content and glycerine, it has a warm flavour that is well structured, smooth and harmonious, full-bodied, has a lingering aroma, and is never 'flimsy' due to its correct acidic balance.
PINOT NERO (PINOT NOIR)
The term 'Pinot' indicates a series of different vines that distinguish themselves for their individual characteristics and use, genetically originating from the Pinot Noir vine.
The name 'Pinot' is thought to derive from the word 'pigna' (pine nut), explaining the modest size of the bunch of grapes and the way the small, closely-packed grapes resemble the 'scales' of a pine nut.
Amongst all of the world's red grape vines, this is considered to be one of the noblest (the only other comparison would probably be the Nebbiolo vine) and yet at the same time it is one of the most difficult to fully understand, putting both the oenologist and the everyday man in front of one of the most complex wine tastings. Pinot Noir originally came from the French region of Bourgogne which is the base for the most important wines of the area (and amongst the most famous in the world). It is also present in the region of Champagne, above all on the Reims mountain, but lately has also began to make its mark outside of Europe, in Oregan and California. There exist two different types in Italy.
The first kind is ideal for producing red wine, which is extremely delicate, and varies from vintage to vintage. Its making is a complex and challenging affair, as a oenologist manages to, on the whole, obtain one good vintage out of five.
Pinot Noir has a delicate red colour, and is recognized by the typical bouquet of berries (especially gooseberry, but also blackberry and raspberry). It is suitable for ageing in barrique.